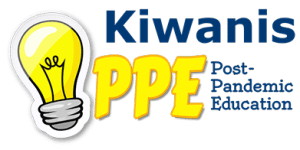 The Kiwanis Foundation of Canada is creating a series of videos to help inspire and instruct us in these tough times. Social distancing, masks and repeated hand washing have all helped shape how we do, what we do. These short videos are ideal for playing at DCMs and at club meetings. They should help provoke a lively and beneficial discussion.
"Change" is always tough, but there is no time than the present to embrace it. The children of the world are depending on us.
For more information, and the video messages please click here.