About Kiwanis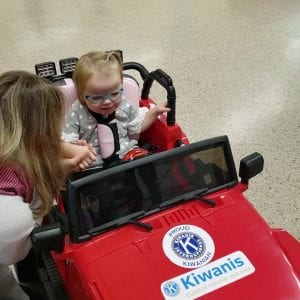 Kiwa­nis came to West­ern Cana­da with the orga­ni­za­tion of the first club in Win­nipeg, June 15th, 1917. The move­ment marched slow­ly west­ward to Saskatchewan in March,1919, to Cal­gary in June, 1919, and to Edmon­ton in August, 1919. Med­i­cine Hat would become the third club in Alber­ta in Decem­ber, 1924. Wetaski­win was fourth and Leth­bridge was fifth, orga­nized on May 7th and char­tered Sep­tem­ber 4th, 1929.
Kiwa­nis clubs, locat­ed from Thun­der Bay, Ontario, to Daw­son Creek, British Colum­bia, help their com­mu­ni­ties in count­less ways. Each community's needs are different—so each Kiwa­nis club is dif­fer­ent. By work­ing togeth­er, mem­bers achieve what one per­son can­not accom­plish alone. When you give a child the chance to learn, expe­ri­ence, dream, grow, suc­ceed and thrive, great things happen.
Ser­vice foot­print: Ser­vice is at the heart of every Kiwa­nis club, no mat­ter where it's locat­ed. World­wide, mem­bers stage near­ly 150,000 ser­vice projects and raise near­ly US$100 mil­lion every year for com­mu­ni­ties, fam­i­lies and projects. In West­ern Cana­da Dis­trict for 2012–13, Kiwa­nis Fam­i­ly mem­bers record­ed over 32,000 hours of com­mu­ni­ty ser­vice, help­ing more than 92,000 kids and rais­ing $1,370,000 for com­mu­ni­ty and club projects.
A fam­i­ly of ser­vant lead­ers: Kiwa­nis clubs focus on chang­ing the world by serv­ing chil­dren, one child and one com­mu­ni­ty at a time. To do this, many clubs also spon­sor a Kiwa­nis fam­i­ly club—K‑Kids for pri­ma­ry school chil­dren; Builders Clubs for ado­les­cents; Key Clubs for teens; CKI clubs for uni­ver­si­ty stu­dents and Aktion Clubs for adults liv­ing with disabilities—to reach more peo­ple and have a greater ser­vice impact on their communities.
Tra­di­tion­al and not: No two Kiwa­nis clubs look exact­ly the same. Each member's and community's needs are dif­fer­ent, and each club should look dif­fer­ent. Some clubs are very tra­di­tion­al, with week­ly meet­ings and a strong sense of his­to­ry. Oth­er clubs don't meet at all, and instead hold meet­ings online and only come togeth­er for ser­vice projects. New­er clubs may fol­low the 3–2‑1 con­cept: 3 hours of ser­vice, 2 hours of social activ­i­ty and a 1‑hour meet­ing each month. Clubs should reflect their com­mu­ni­ties and their mem­bers and should work to meet their needs. Flex­i­bil­i­ty is key to a suc­cess­ful club.
Fel­low­ship and fun: Kiwa­nis mem­bers don't just do service—they have fun. Mem­bers make new friends by being part of a club where they attend meet­ings and par­tic­i­pate in social events. Kiwa­nis clubs also pro­vide excel­lent net­work­ing oppor­tu­ni­ties for pro­fes­sion­als. Mem­bers meet new peo­ple from all over their region and the world through ser­vice projects, fundrais­ing and by attend­ing dis­trict and inter­na­tion­al conventions.